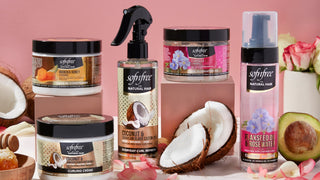 ABOUT US
Welcome to Sofnfree Naturals, a brand with a rich legacy in the haircare industry.With utmost professionalism and an unwavering commitment to excellence, our mission is to provide you with tailor-made solutions that unlock the true beauty of your curls and empower you on your hair journey like never before.
We understand the needs of the curly hair consumer who would like the ability to style their hair with ease, prioritizing the health of their hair. That's why the Sofnfree Naturals range focuses on performance, price, and quality. Our lightweight formulas are gentle on the hair and scalp, allowing for layering and maximum moisture retention, so you can confidently express yourself through your curls.

As we continue to grow, we are committed to serving the needs of our customers in their curly hair journey. While sustainability and ethical practices are important to us, we are actively exploring ways to integrate them into our brand. We take pride in our partnerships with hairdressers and trichologists across the world, leveraging their expertise to develop innovative and effective products.

Don't just take our word for it—our customers have fallen in love with our styling and washday products. They rave about the softness of their hair and the lightweight feel our products provide. We are grateful for their support and inspired by their journey to embrace their natural hair.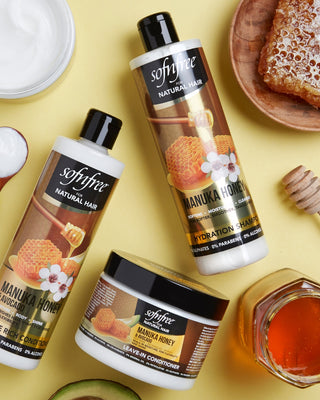 THE RANGE
Sofnfree Naturals launched in 2021, with the aim of creating a range of products specifically designed for those with curly and coily hair. Our focus shifted to embrace the beauty of natural hair textures, catering to the needs of consumers who wish to wear their curls and coils with confidence and pride. As the world evolved, so did our commitment to providing products, rich natural ingredients, that deliver maximum moisture and nourishment.
Our range contains 0% Parabens, 0% Colourants, 0% Alcohol and 0% Sulphates.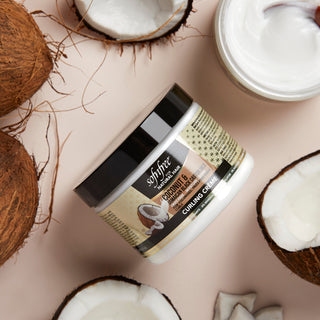 OUR VALUES
At Sofnfree Naturals, we hold firm to our core values, looking to nature for inspiration in creating products that are healthy for both hair and scalp. We believe in empowering our consumers to embrace their natural curl patterns and offer quality products at an affordable price point. Our mission is to provide you with the tools you need to unleash the full potential of your curls.

Our product range includes a variety of shampoo and conditioner options, as well as styling products that are not only affordable but also of the highest quality. With our extensive experience in the haircare market, we bring a wealth of expertise to product development, ensuring that each formula is carefully crafted to meet the unique needs of curly hair.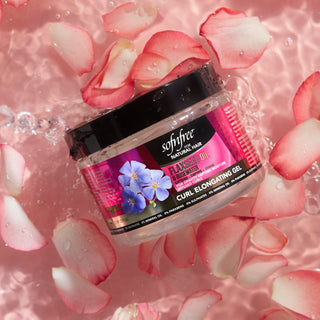 OUR VISION
Looking ahead, our goal is to become one of the leading brands in the UK, Europe, and the US, offering innovative and effective solutions for the curly hair consumer. Our product range continues to expand, and we remain dedicated to making curly hair maintenance simple and easy. We want to empower you on your hair journey, providing the tools you need to carve out your own uniquehair routine.
Join us at Sofnfree Naturals and embrace the beauty of your natural curls. Experience the difference of products designed with your needs in mind, and let us be your partner in celebrating and caring for your curly hair.